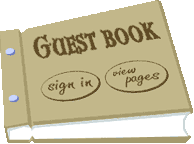 S.O.S ENT. - FILMS/BOOKS/MOVIE SCRIPTS


"My muscles can move weight, but my thoughts can move mountains"

"Dying is easier in losing"

From Getting Shot To Taking Shots

This book will help new high school graduates or up-and-coming teenage graduates decide what path they would like to take after high school. There are many options, but attending college, joining the military or learning a trade are an excellent start for a teenager to transition into adulthood. I was fortunate enough to choose all three. That decision molded me into a very successful person. You don't have to choose all three, but having some training or education will take you far in life. 

Click on picture to purchase



Episode #1

Episode #2

Episode #3

Double click here to add text.

The "Your Choice, Three Options" Podcast

(Click on link)

The "Your Choice, Three Options" Podcast (Episode #3)